Virtual Data Centre Meet the Editors
SearchVirtualDataCentre.co.uk has a team of dedicated editors who bring you the best virtual data centre information from around the Web. Our staff searches the Web daily for the latest news and technology updates. We also keep in constant contact with users and top technical experts to bring you a constant stream of fresh, original content. Here's a look at who's behind the site: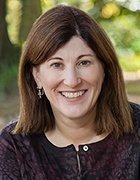 Margie Semilof Editorial Director msemilof@techtarget.com
As editorial director, Margie plans and oversees strategy and operations for TechTarget's Data Center and Virtualization Media Group. She works closely with the editorial team to keep the many sites focused on the information needs of IT professionals. She has spent many years as a reporter, editor and columnist at various technology media companies. She holds BS and MA degrees from Boston University.

Alex Barrett Senior Executive Editor abarrett@techtarget.com
Alex Barrett is senior executive editor for TechTarget's Data Center and Virtualization media group, with editorial oversight of SearchDataCenter.com, SearchServerVirtualization.com and SearchVMware.com. She joined TechTarget in 2002 as one of the founding editors of Storage magazine. During her tenure, she has reported and edited on the topics of storage, virtualization, data center infrastructure and IT operations. Prior to TechTarget, Alex worked at Computer Publishing Group, writing news and features about Unix and the Internet.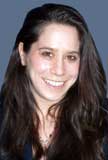 Lauren S. Horwitz Executive Editor lhorwitz@techtarget.com
Lauren Horwitz is an executive editor in the Data Center and Virtualization group at TechTarget. Horwitz joined the Data Center group following a two-year tenure at CIO Decisions magazine, where she also served as the managing editor and a contributing writer. Previously, Horwitz served as a senior editor at Cutter Consortium, an IT research firm, and an editor at the American Prospect, a political journal. In 2009, she received a Silver award from American Society of Business Publication Editors (ASBPE) and a min Best of the Web award. In 2007, her work won awards from the ASPBE as well.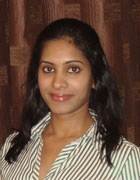 Archana Venkatraman Site Editor avenkatraman@techtarget.com
Archana Venkatraman is Site Editor for SearchVirtualDataCentre.co.uk. Prior to joining TechTarget she has worked as a reporter on Information World Review. Archana has over four years of reporting experience on a range of IT publications in the UK and in India. She holds a BA in English literature and a Masters degree in journalism from Mumbai University.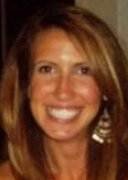 Bridget Botelho News Director bbotelho@techtarget.com
Bridget Botelho has worked as a reporter for TechTarget since joining the company in 2007, covering a variety of data center technologies including server hardware, operating systems and desktop virtualization. Prior to joining TechTarget she worked as a reporter for both daily and weekly newspapers. She graduted from Northeastern University's School of Journalism in 2002.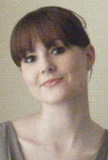 Kayleigh BatemanUK Managing Editor kbateman@techtarget.com
Kayleigh Bateman is UK managing editor of TechTarget International. She joined TechTarget from Computer Reseller News UK, where she specialised in virtualisation and storage. Prior to CRN, she attended the University of Hertfordshire, where she studied for her BA in English literature, journalism and media cultures.

Martha Moore Associate Managing Editor mmoore@techtarget.com
Martha Moore is an Associate Managing Editor with TechTarget's Data Center and Virtualization Group. She works with the e-publications production team and on SearchVirtualDataCentre.co.uk.